Home Theater Ideas
Saturday, August 20th, 2011 at 4:42 am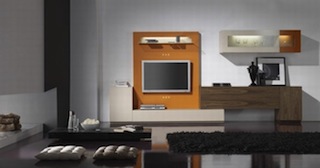 There's just something really cool about going to see a movie at the theaters.  Finding the best seats in the house.  Savoring some buttery popcorn.  Then the lights go down before the movie sweeps you into another world.  If only there was a way to recreate that experience in your living room…
Now there is!  Technology has made it possible for us to create your very own home theater.  With a modest initial investment, you can relive the movie theater experience, without the crowd, without cell phones going off every 5 minutes, crying babies, or other annoying distractions.  You don't need grand home theater ideas to come up with a nice set up.  A great thing about making your own theater is the possibilities are truly scalable.
Download Movies for Your New Home Theater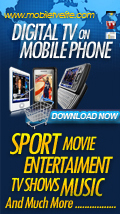 You can start with some very simple equipment and work your way up from there.  To create a theater-like "feel" you probably need (at the bare minimum) a projector and a decent sound system to complement it.  Some of my buddies mounted a projector on a wall in their apartment and hooked it up to a nice set of speakers.  Instead of using a pull-down projector (they couldn't afford one), they just projected the image onto a blank white wall.  It wasn't perfect, but it still gave them the chance to watch movies, television, and play video games on an enormous screen with some rocking audio.
After you get the basic equipment , it's up to you whether and how far you want to upgrade your new theater.  There are tons of options out there, from fancy projector screens to reclining theater chairs that make the chairs at the theaters seem about as comfortable as a church pew.  Some people really go all out and make it into a full-blown hobby while others are happy with just a basic setup.  If you like watching cult classic movies, I strongly suggest looking into some home theater ideas.  Making your living room feel like the local megaplex is a lot more affordable than you might think!

Filed under: Uncategorized
Like this post? Subscribe to my RSS feed and get loads more!