Classic Sci Fi Movies
Saturday, August 20th, 2011 at 4:43 am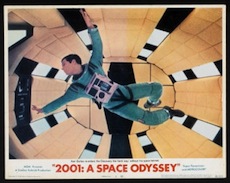 Have you ever had the desire to travel to other worlds?  Foreign places, where the landscape is harsh and its inhabits bizarre?  Ever imagined you could fly through space at the speed of light or use incredible technologies that would make anything possible?  If so, welcome to the intriguing world of science fiction.
Classic science fiction (or "sci fi") movies explore the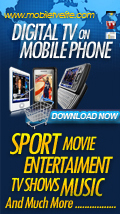 tantalizing possibilities where modern day science blends with fantasy.  The big question in this genre is: "What if?"  What if aliens invaded our planet?  What if we could teleport across continents with the push of the button?  What if different forces did battle across the entire galaxy?
Classic sci fi movies try to answer these what ifs in cinematic form.  The sci fi genre is enormously popular, and is responsible for both mainstream blockbusters and cult followings alike.  Of all the influential cult movie genres, sci fi is probably the most popular, ranking right up there with comedies and horror movies.
Although it is heavily influenced by contemporary science and technology, science fiction's existence as an entertainment genre dates back a few hundred years.  In the early 1800s, Jules Verne wrote about accomplishing extraordinary feats like  traveling 20,000 leagues under the sea or going around the world in 80 days.  H.G. Wells was another father figure of to the science fiction genre.  His works include The Time Machine, War of the Worlds, and The Invisible Man.
Click Here to Watch Classic Sci Fi Movies on Your Mobile Phone
Science fiction has expanded greatly since that time, especially over the last 50 years.  A

variety of different "subgenres" have emerged, including space operas, alternate history, and cyberpunk.  Many of these films have become classic sci fi movies in their own right.
Although sci fi's fanbase is traditionally dominated by male viewers, women should not be discouraged from sampling the genre.  I strongly recommend any one, whether man or woman, who might be interested in the strange world of science fiction give the following movies a try.  You will quickly discover that classic sci fi movies are a lot more than just lasers, aliens, and large explosions.  These films depict realistic, human characters and chronicle the turmoil of their relationships and inner conflicts.
The above list is just a tiny sample of some of my favorite classic sci fi movies.  I suggest you dive right in and enjoy some of the most quality filmmaking from a unique genre.  Besides, aliens and lasers are pretty cool!

Filed under: Uncategorized
Like this post? Subscribe to my RSS feed and get loads more!