Cheap Movie Posters
Saturday, August 20th, 2011 at 4:40 am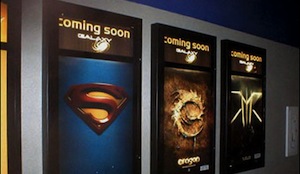 Some of the coolest things about cult classic movies are the movie posters that advertise them when they're released at the theater.  Movie posters have become a collectible item, especially for the older films.  If you have the money to get a hold of some original Hollywood memorabilia, more power to you!  But for those of you on a tighter budget, there's another option: cheap movie posters!
Movie posters are a great way for film fans to show off their movie tastes.  Not only do

movie posters offer you the chance to express your personality to anyone who might be visiting your home… they make for pretty cool decorations as well.  The common stereotype that comes to mind is a tiny dorm room, littered with lofted beds and cheap movie posters covering up all the holes in the walls.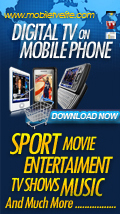 The common belief is after you graduate, you throw your posters out and "grow up."  But it doesn't have to be like that!  I really enjoyed the various posters that I kept up in my dorm rooms, apartments, etc.  Just because I'm a little older now doesn't mean I have to quit displaying my love for cult classic movies for the world to see.
One day I was looking into maybe getting some new posters and I was very pleased when I discovered that you really do have a lot of choices should you decide to get some new ones.  Cheap movie posters come in different shapes and sizes, of course.  But the features I found most interesting are the various textures that are available.  You can even get reprints, international versions, and collectable posters to suit your aesthetic taste.
Many of my personal favorite movie posters are those from classic science fiction and martial arts genres.  But if that's not your thing, it's hard to beat a good old black and white poster of your favorite film noir film.  And there's always the iconic Casablanca poster… maybe the most popular romance movie of all time.
If you don't have the money for expensive artwork or decor in your home, good old cheap movie posters can really add a lot.  They give your place a character all of its own, and for an extraordinary inexpensive price!  With a little planning you can match color schemes or come up with an awesome design scheme. Once you have a little more income, you can frame your favorites and really create a timeless look.

Filed under: Uncategorized
Like this post? Subscribe to my RSS feed and get loads more!